Social media management
Develop your brand awareness and meet your business objectives with the Social Media Manager, a social networking expert
Successfully engage your community, generate conversation while increase your sympathy capital is one of the major challenges facing brands on social networks. It's not always easy to set up, and above all, it's very time-consuming.
From strategy to the creation of original content for your networks, I take care of everything! With Panda Communication, you benefit from social media expert who can advise you on how to your brand awareness and convert prospects into customers.
Unlike the community manager, who animates and manages communities, the social media manager defines the editorial line and organizes content publication, acting as a digital strategist.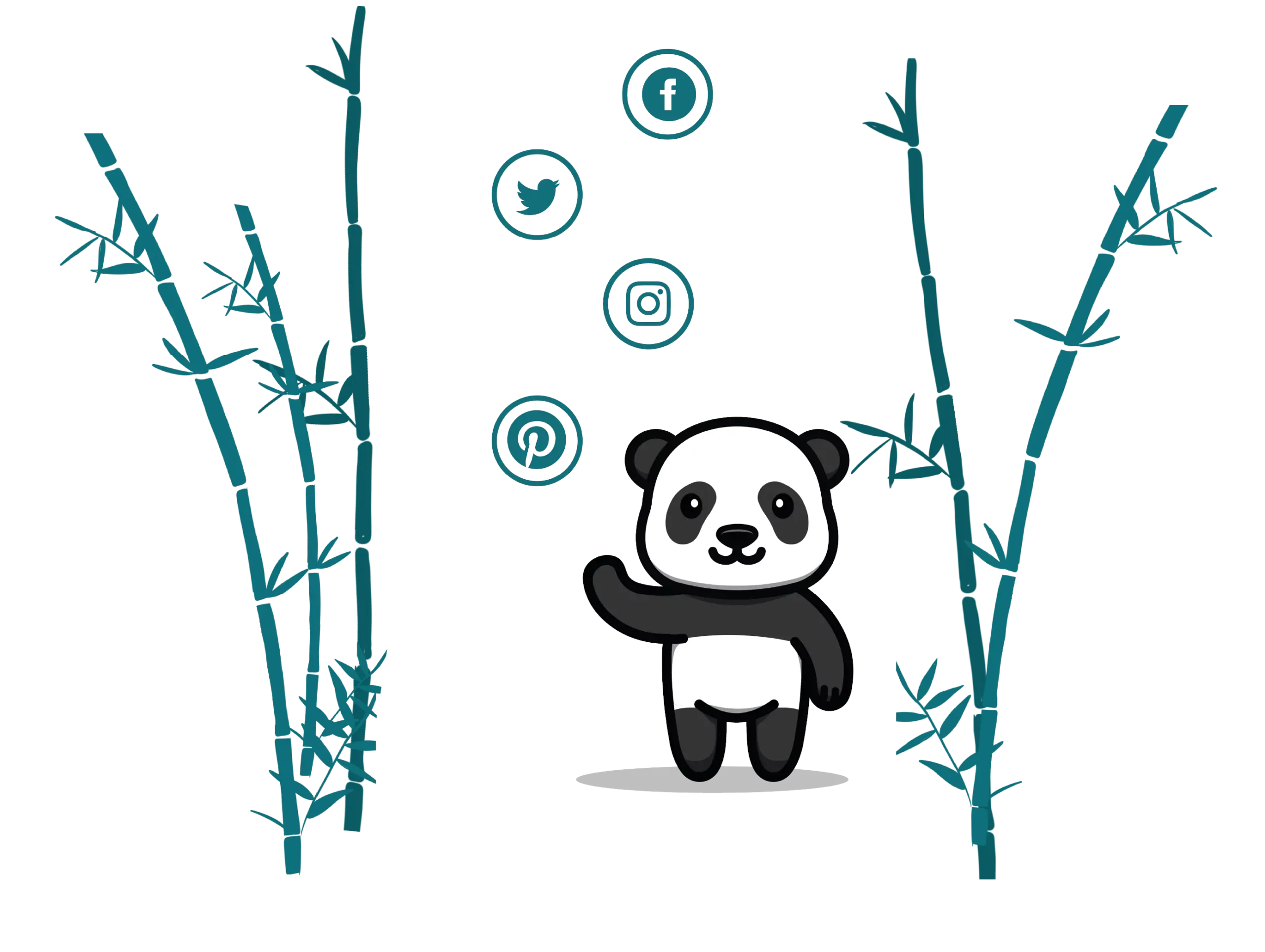 Developing brand awareness on social networks
Panda Communication is a social networking agency that masters social media platforms: Facebook, Instagram, LinkedIn, Pinterest, YouTube, TikTok, etc.
I work with you as your social media manager so that you can deploy your brand on social networks and :
Develop your community ;

Reach a wider and more specific audience;

Engage relevant, creative content that conveys your values, your message… in short, your brand DNA.
To do this, I design effective content that appeals to your target audience while making the experienceexperience smooth and enjoyable. Each social network has its own code, its own target. With my knowledge of the market, I can identify the most relevant networks for you to reach your target, while exploiting creativity through images and video, and innovation through content and formats.
Editorial charter
Finding the right tone, the right story to tell… In the world of digital marketingThere are codes to respect. The storytelling also plays an important part in the editorial strategy. Write a editorial charter ensures that you don't make any mistakes, and that you're right on target with the millions of users of these platforms.
Creative content
If there's one thing that's most important about being a social media manager, it's the content creation. Sharing photos and videos: without an attractive visual tailored to your target, no matter how good your strategy, it will never be effective. Visuals, video animations, Gifs, your freelancer takes care of everything!
Social Media Management
Together, we develop a strategy for your projectyour business objectives, your budget and your organization. From consulting to partial or complete management of your social networks, there's a solution for every project!
Tell me about your project today, and let's build your strategy for tomorrow.
Social Media Strategy
Identify your sales objectives from day one
Every activity on social media must serve your business objective. Getting started on Facebook or Instagram simply because it's easy to create a profile and follow people won't make any difference. What counts is the reputation of your brand on the web.
Draw up your social marketing objectives
Draft marketing marketing objectives in line with your business objectives. Make sure your objectives are SMART: Specific, Relevant, Measurable, Time-bound and Achievable.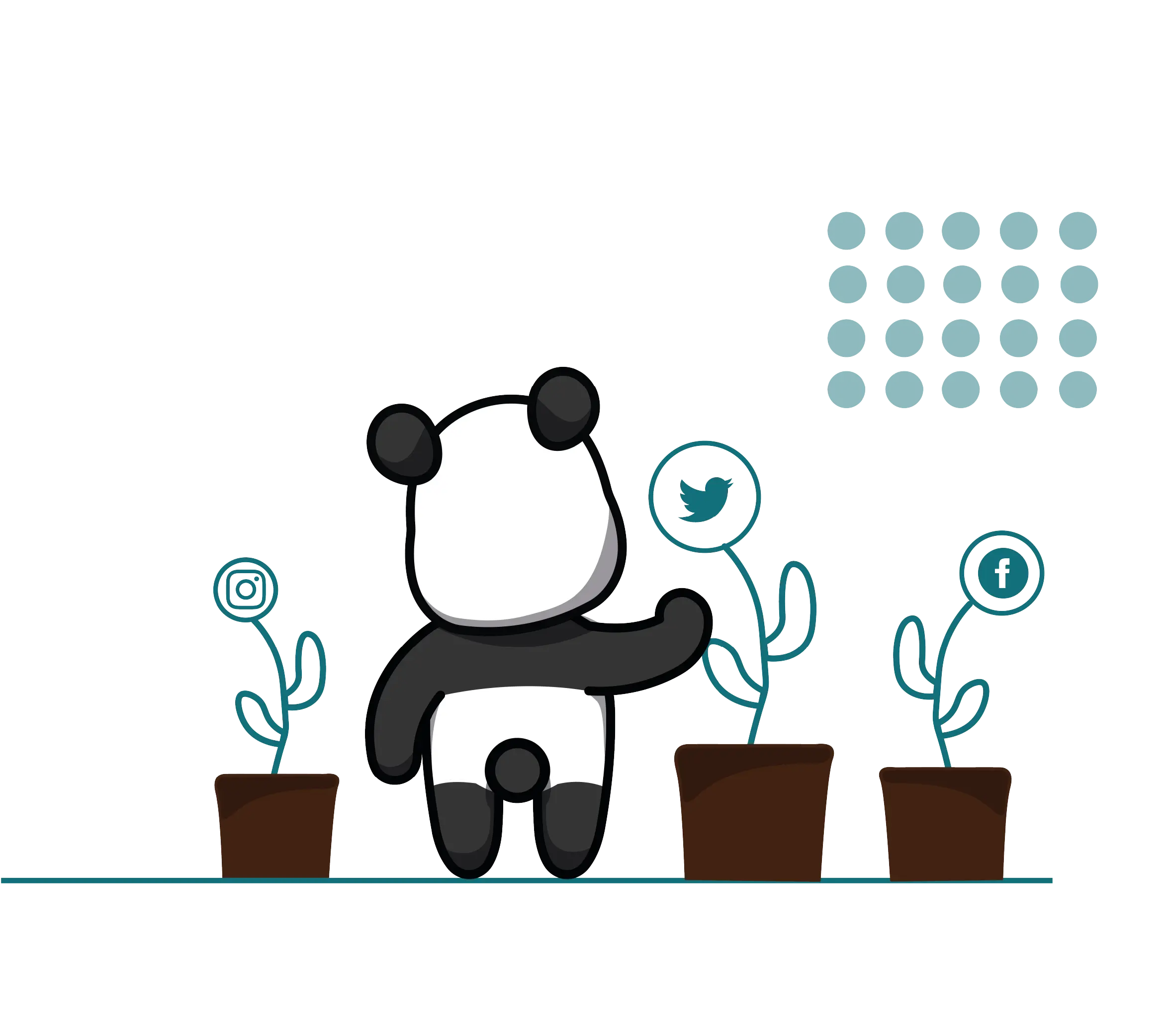 Determine your KPIs – key performance indicators
Tracking the right social media indicators can determine whether your marketing efforts are on the right track or need attention. Following the right steps can help you meet your business objectives throughout the process. The accuracy and relevance of their analysis will be the sole judges of the strategy adopted.
Understanding your target audience
Your business is never just about you, it's always been about the people you bring value to. It is therefore important to segment your audience based on personal data accessible from your databases age, income, location, gender and education of your potential customers. It's the key to building an effective digital strategy and action plan!
Study the competition and know what to do
Elements to take into consideration whenanalysis of a competitor's of a competitor: followers, frequency of publication, connection times, type of content, context of content, rate of engagement on publications.
Developing a content marketing strategy
Your DNA is important, and you need to know how to convey it accurately. Various types of content are possible for marketing strategy: blog articles, webinars, white papers, videos, feature articles, industry news, buying guides, sales news… levers are numerous, but are not adapted to all targets.
Track your social media performance and ROI
For your campaigns to be effective KPI analysis is essential. Each month, the actions carried out are examined with a fine-tooth comb, and the social media strategy to be applied is determined for lasting improvement.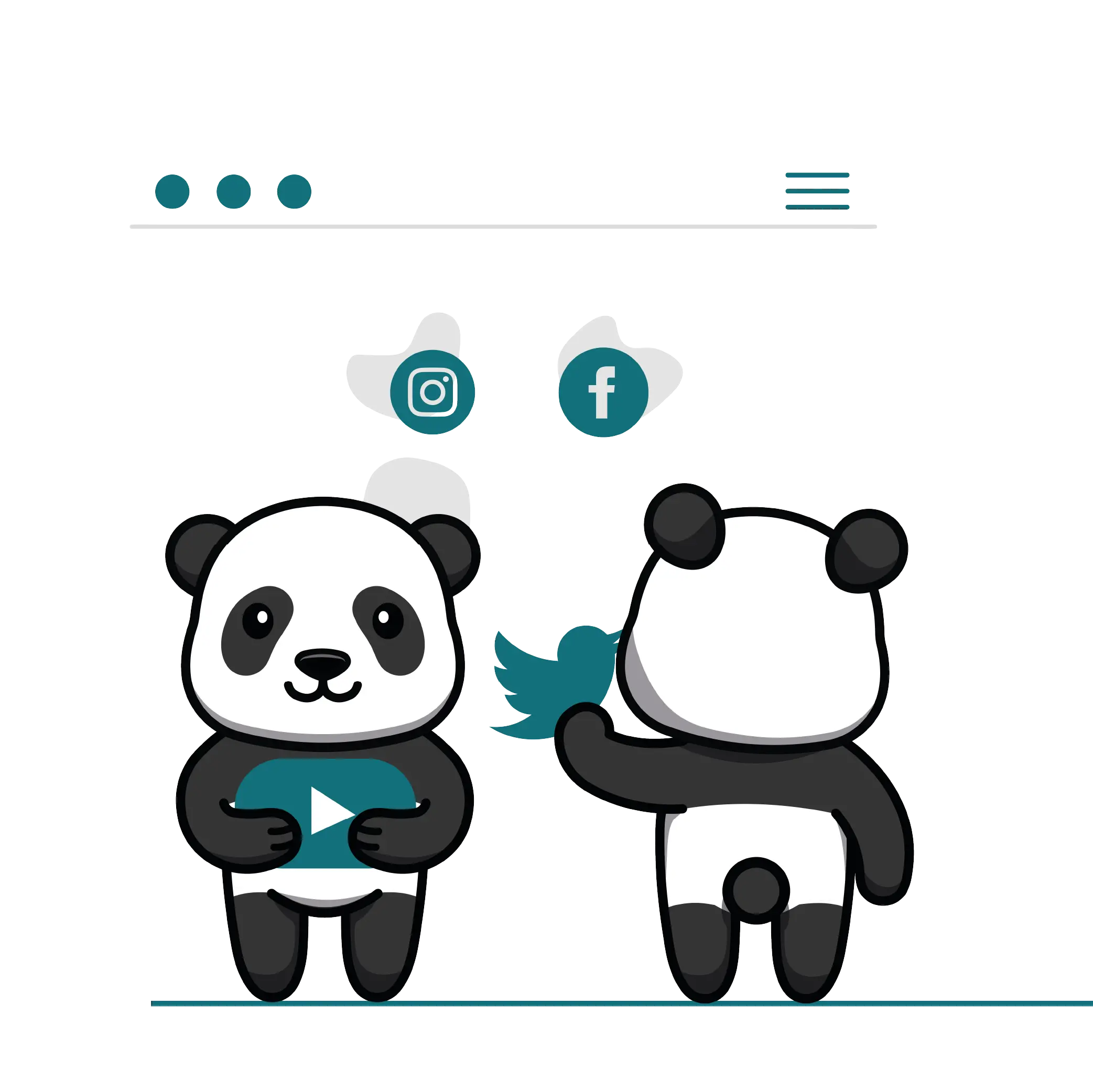 Social media audit and social listening
I need advice, let's audit my social networks!
You've already been present on the networks for a while, with or without a content manager, and you think it's time to take stock of the state of your accounts and the actions you've taken? L'social network auditing is made for you! Working in partnership with your teams, Panda Communication will highlight the areas that need to be reworked, or those that have not been exploited, in order to improve your social media actions over the long term. Establishing this balance sheet will also help determine a starting point for beginning or improving your digital communication strategy. Each network will be studied on its own merits.
What are the points studied?
Social profile analysis and account setup

Identify your best-performing publications

Controlling your brand image and social reputation

Market analysis and social listening

Definition of new objectives and KPIs
Management and animation of your social networks by a freelance social media manager
I need to delegate everything, I don't have the time to take care of it.
We'll support you in all aspects of your social media communications, bringing you real experience in managing social networks!
Social networks are a real opportunity for brands. It's not just one communication channel among many, it's the best communication and marketing vehicle for build your reputation and customer loyalty :
Bringing your community to life

The social media manager doesn't just increase your audience, he also brings your community of fans to life!

Grow your community

With their virality and low cost, social networks are the perfect way to raise brand awareness.

Grow your business

social media is also a sales growth driver! In addition to building awareness and loyalty, social networks also help with conversion.
Influence marketing
Use influencers to build brand awareness
Promoting your brand and products on social networks also involves the media and influencers. influencers. In fact, their actions help amplify our communication strategy. So I can help you, through my expertise, in various fields such as influence, social media and press relations.
To be effective, a media relations strategy needs to rely on a multitude of influencers, and this can quickly become very time-consuming. Bloggers, social network influencers, journalists… the list goes on!
So why set up an influencer marketing campaign?
For

increase the visibility

and boost your brand awareness;

For

optimize the ROI

of your advertising investments and consequently increase your sales;

For

build commitment

with your community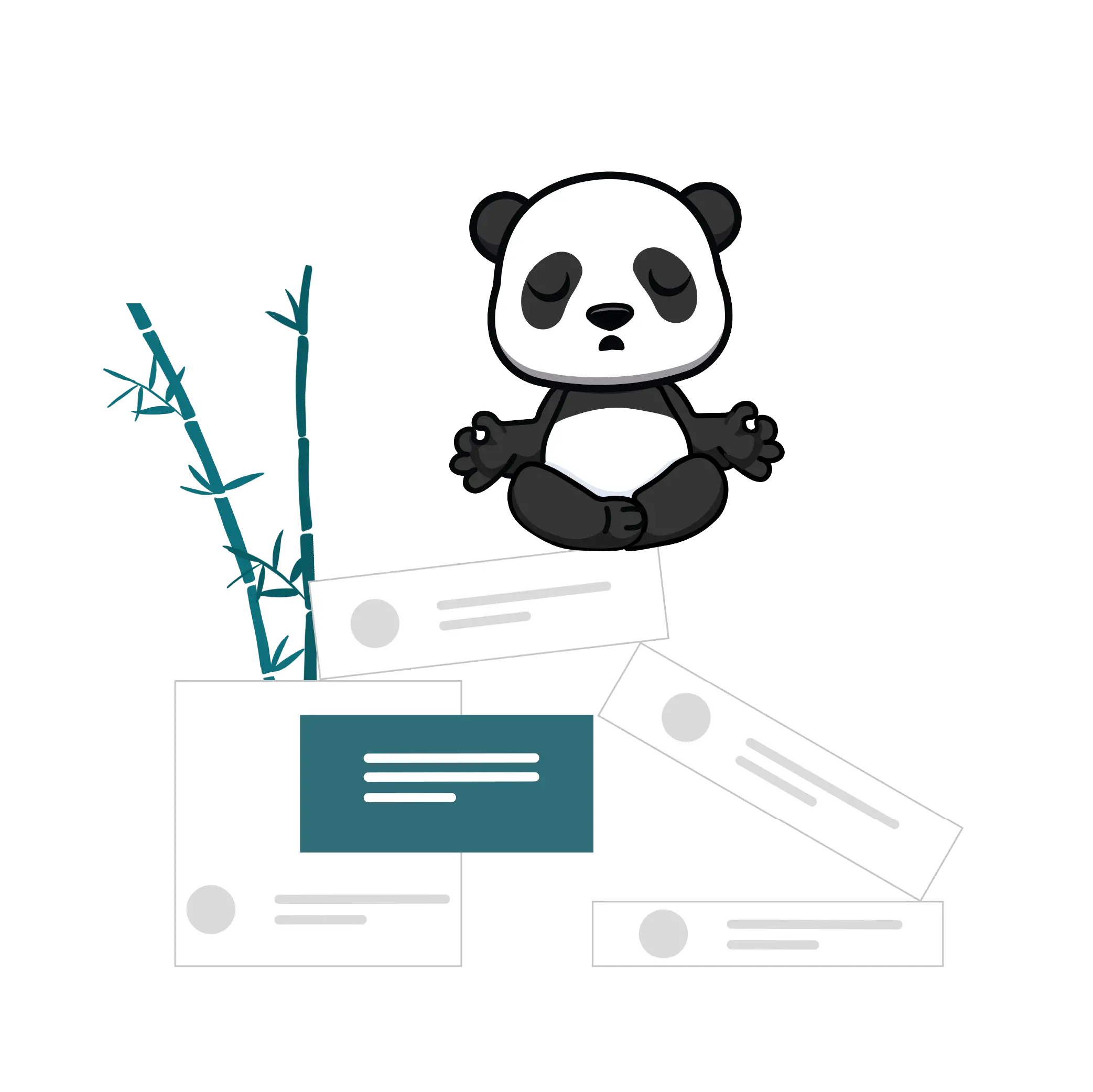 Advertising campaigns on social networks: an expert at your service
Companies are increasingly looking to strengthen their presence on social networks. These networks alone represent several billion active users. In this way, you can directly reach a large and diverse audience, but above all more qualified. From a marketing point of view, social networks make it easier to promote your products and services. This is now possible thanks to the introduction of advertising campaigns on social networks.
Once we've created a strategy tailored to your target audience, we'll work together to choose the most appropriate platforms for your campaigns.
Social Ads
. From creating content and wording, to setting up and monitoring campaigns, I'll help you make your project a success. I can help you stand out from your competitors and optimize your costs.